It is Rotorua's richly present Maori culture that makes this city one of the top New Zealand tourist destinations for international travellers.
From authentic Maori cultural performances and tasty traditional Maori food to the geothermal wonders and the history of Maori people, Rotorua will provide an fascinating eye-opening experience for anyone remotely interested in the Maori way of life today and during years past.
Te Puia
Situated in the Whakarewarewa Geothermal Valley just 5 minutes drive from your Rotorua accommodation at Fenton Court is Te Puia, New Zealand's liviing Maori cultural centre. Set on 60 hectares, Te Puia is home to the NZ Maori Arts and Crafts Institute, a live Kiwi enclosure, the internationally renowned Pohutu Geyser and more than 500 geothermal wonders.
Another fascinating feature of Te Puia is Ngararatuatara (native reptile) which is a boiling spring that has been used by Maori people as a cooking pool for centuries. This involves lowering fresh ingredients into the water inside flax woven baskets.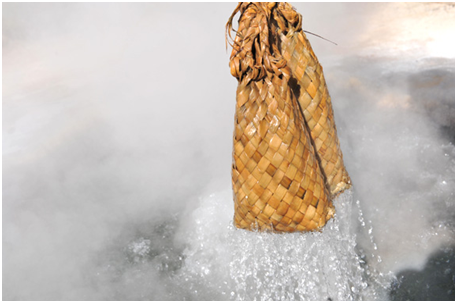 The NZ Maori Arts and Crafts Institute is also a must-see, with students from various Maori tribes throughout New Zealand taking part in wood carving, stone and bone carving and weaving school for over 50 years. Fenton Court Motel Rotorua would recommend a Te Puia tour as part of your visit to Rotorua.
Tamaki Rotorua Maori Village
Located 15 minutes drive from Rotorua city in an ancient Tawa forest lies one of the most talked about Maori cultural experiences in New Zealand. At Tamaki Rotorua Maori Village you will see and learn about Maori art forms and traditions, see Maori weaponry displays, watch Maori women weaving, eat traditional Hangi food, learn about ancient horticultural practices and hear stories from villagers about their ancestors.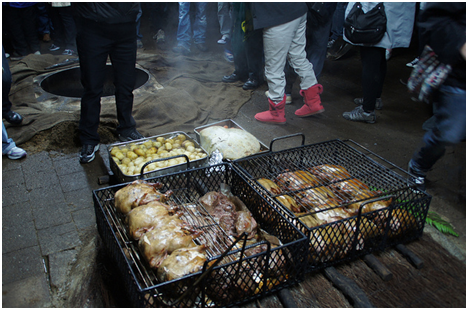 Whakarewarewa Thermal Village
More impressive Maori cultural tours are available on Tryon Street, which is one street adjacent to Fenton Court Motel. For over 200 years, the Thuourangi/Ngati Wahiao tribe have welcomed New Zealand and international visitors into their backyard, demonstrating the use of the natural geothermal wonders for cooking food and bathing.
As part of the Whakarewarewa Thermal Village tour you will be welcomed by the traditional Maori Haka and be privileged to hear harmonious songs that provide stories about Maori legends and history. The tour is completed with a Maori Hangi like no other experienced in New Zealand. Having the only living geothermal Maori village means it is gifted with geothermal vents that are used to steam and cook food, whereas others use heated rocks in a dug-out pit.
Be sure to consider experiencing a Whakarewarewa tour during your stay at Fenton Court motel.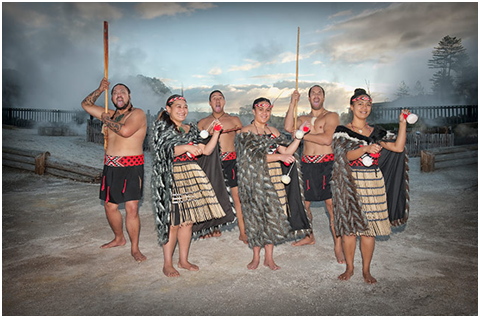 Mitai Maori Village
If you're looking for an authentic introduction to Maori culture in Rotorua in beautiful natural bush setting, then you must visit Mitai Maori Village. Located just a 2 minute drive from Skyline Rotorua Gondola, this popular tourist attraction sees warriors in traditional Maori dress paddle an ancient waka (Maori canoe) down the Wai-o-whiro stream. This stunning setting will allow you to see glow worms in their natural habitat as well as eels and trout in the crystal clear waters that flow directly from sacred Fairy Spring.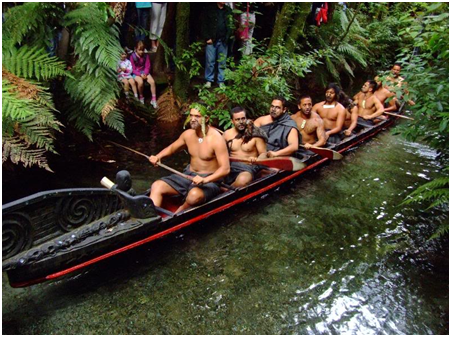 A tour of Mitai Maori Village will allow you to witness a cultural performance, plus you'll learn about carvings and ta moko (tattoo art), as well as the grace and beauty of the poi dance and weaponry and combat displays.
If you are in Rotorua and need to hire a car, be sure to get hold of Thrifty Car Rentals Rotorua who offer a wide range of vehicles and affordable hire car rates.