Rotorua has once again come out on top when it comes to tourism. Growing tourism company, Rotorua Canopy Tours has just won the 2016 Air New Zealand Supreme Tourism Award.
Rotorua Canopy Tours offers eco-tourism adventures high in the canopy of an ancient forest using ziplines and swingbridges. The company also has a forest conservation programme, which includes removing rats, possums and stoats, to help restore the forest.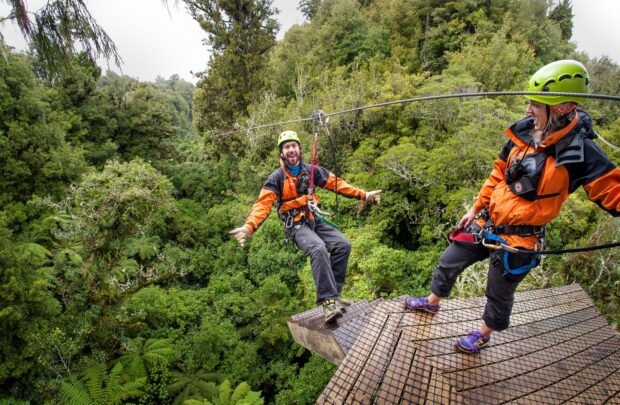 The judges praised the Rotorua venture for their rapid growth in attracting visitor numbers and for having an excellent combination of people, culture, environment as well as a fantastic activity. They particularly noted the outstanding environmental outcomes the Rotorua team had achieved through their passion, innovation and perseverance.
The young business which is currently Trip Advisor's number 1 Rotorua activity also won the Visitor Experience Award, and the Environmental Award. TIA chief executive Chris Roberts said the extremely competitive awards this year was a reflection of the buoyant tourism industry.
With the growing number of tourists and popular adventure activities in Rotorua, it's no wonder accommodation for visitors is in short supply. If you're thinking of a visit to Rotorua get in touch with us at Fenton Court Motel – we're well located for all the great things to do.